Dreamz IT Solutions !!!
Remedy Consulting
1Our Skilled Remedy ITSM Consultants have extensive expertise in many areas of Service Management and Implementation. All our Consultants have worked on many successful implementation with small and large organizations and have helped them achieve their Business goal in and cost effective manner

Java Consulting
2Our Java consultants have worked with various IT organizations in the software analysis and design, development, and coding who will help you to get through technology issues, assess and optimize existing software systems performance, and facilitate making technology choice.

ITSM / ITIL Consulting
3ITIL - has become the world standard in best practices for IT Service Management and Service Delivery. Our ITIL experience, combined with our real-world application development, systems integration, and implementation knowledge, helps us provide solid, practical solutions.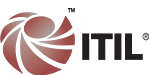 Website Design
4We believe that a great website is the result of combining several design disciplines. We can provide customized web design Solutions and Fully working Content Management System.